Summer reading activities have begun! Children visited the library on Tuesday for a watercolor tropical fish painting and a snack.

On Wednesday we had PJ Story time with Mrs. Blue and special guest, Mrs. Rinella, who brought her guitar for sing-along fun.

Thursday was the day teens learned about graffiti style art and applied their creative skills to the sidewalks of downtown Marion. While the theme Urban Art might be a stretch for our quaint, little village... um... well, you get the idea! After the fun we cooled off and celebrated our artistry with rootbeer floats in the community room. Before the rains comes again, I hope you get a chance to see the kids' work.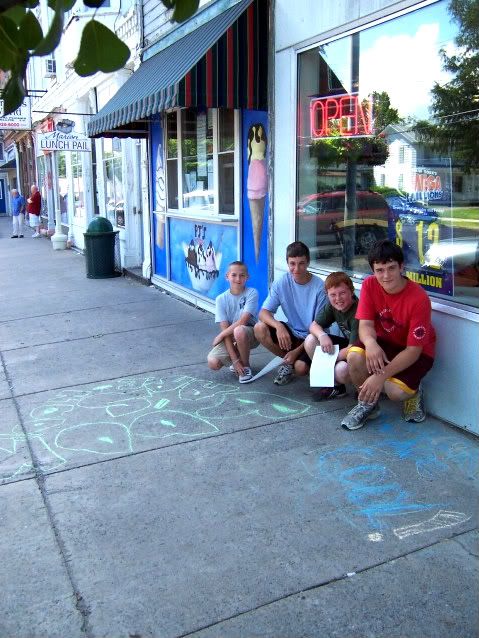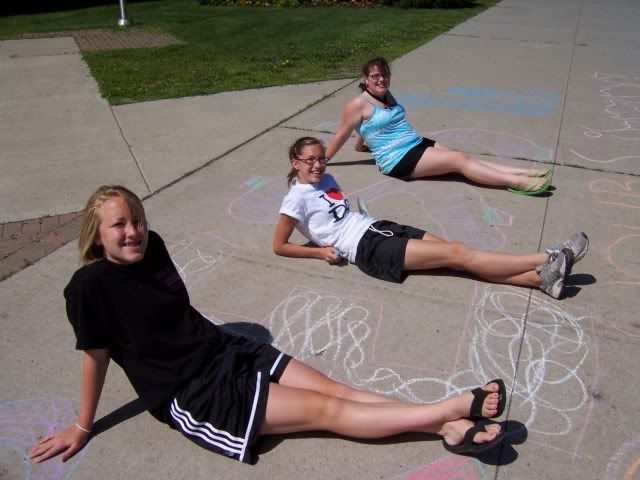 Friday was a great day to hang out, munch popcorn, and watch Happy Feet.