What an awesome time we had with Moreland the Magician and his
Be Creative in the Library Show
!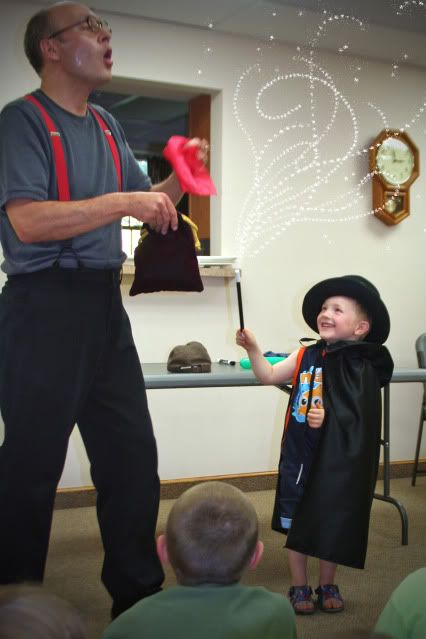 This little guy didn't know how magical he was!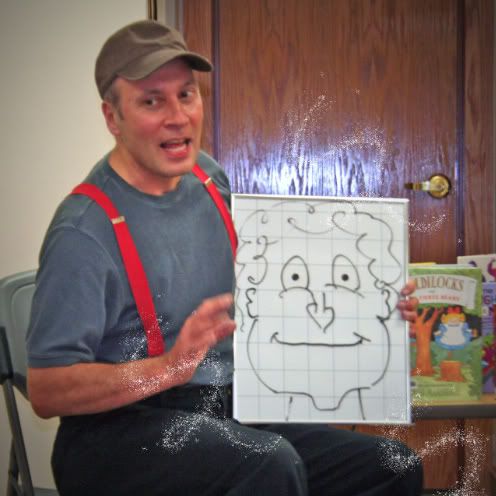 Magical
(
talking!
)
Mrs. Write
gave us tips about creative writing...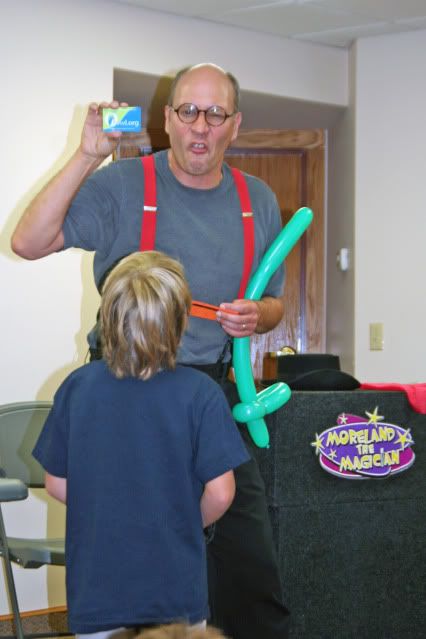 "This card will work in fffffffforty-two libraries!"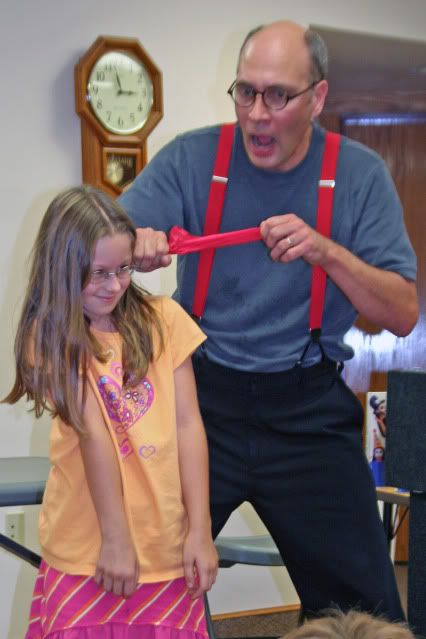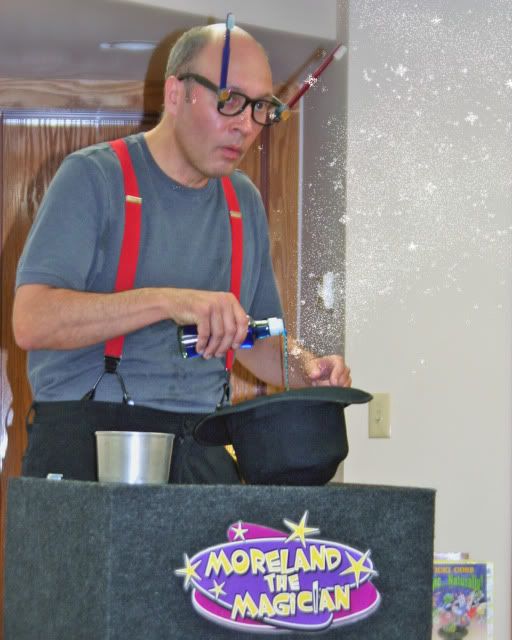 It's hard to believe this is the last week of scheduled summer reading activities!
Friday, 8/7 is movie day. Please join us for

High School Musical 3

- and of course, popcorn at 2:30!